A question many people have asked me—and that I've asked others doing similar long-term traveling—is "how do you pack for something like this?"
Well, we are very much in the throes of figuring it out right now.
For a while now, I've been trying to declutter my closet and reduce the amount of my overall possessions. But packing for ten months in one backpack will put my alleged commitment to minimalism to an extreme test.
I do want to note that I am lucky to be in a position where I am worried about having too much stuff, instead of not having enough. I am also lucky that I can keep many of these things at my parents' house while on the road, so by no means am I implying that I will get rid of all my things that don't fit in my backpack.
But still, I'm looking forward to this opportunity to reduce and focus on the most essential things I need to live day-by-day on this trip.
And I had two general and related principles as I was packing: one—if I'm thinking I should bring something "just in case", I probably shouldn't, and two—I can always buy new things on the road if I really need them.
So what did make the cut? Let's take a look …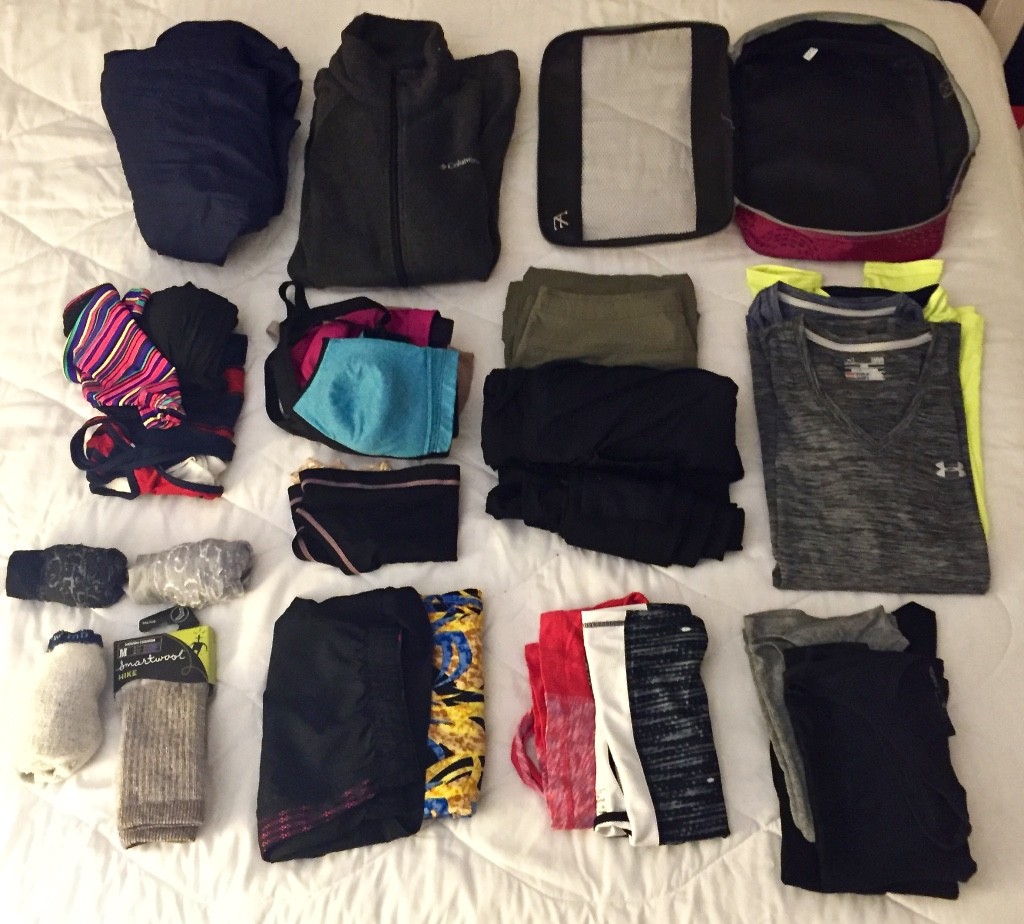 Packing Devices
44L backpack (carry-on size)

Crossbody purse

Assorted packing cubes
Clothes
1 pair of hiking pants

1 pair of running leggings

1 maxi skirt (convertible to dress)

1 pair of leggings (for layers and lounging around)

1 pair of gym shorts

2 athletic-type T-shirts

2 athletic-type tank tops

2 ribbed cotton tank tops

1 long-sleeved, zip-up running top

1 black cardigan

1 rain jacket

1 fleece (to wear on the plane)

2 pairs of hiking socks

2 pairs of regular socks

3 sports bras

1 regular bra

5 pairs of underwear

1 swimsuit

1 mumu (for beaches and lounging around)

1 sarong (all-around good travel accessory)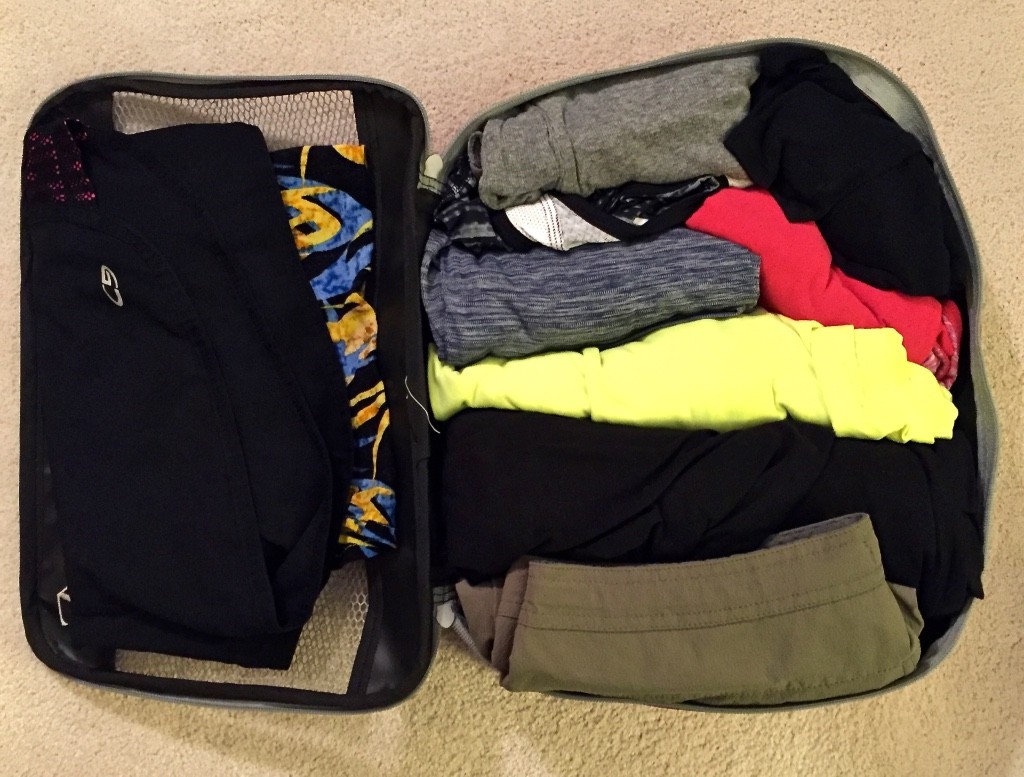 Shoes
Hiking boots (to wear on the plane)

Tevas sandals

Grey Toms
Electronics (shared with Vikram)
MacBook Air

iPad Mini

Kindle Paperwhites (one for each of us)

iPhones

Chargers

Adapters

Travel-sized surge protector

Selfie stick

Audio splitter

Portable battery charger

Journal and pens (old-school tech)
Toiletries
Shampoo

Soap

Toothbrush

Toothpaste

Floss

Face wash

Face moisturizer with SPF

Sunscreen

Foundation

Mascara

Lip balm

One-a-day contacts

Glasses

Razor and blades

Tampons and liners

Tweezers

Clear toiletry case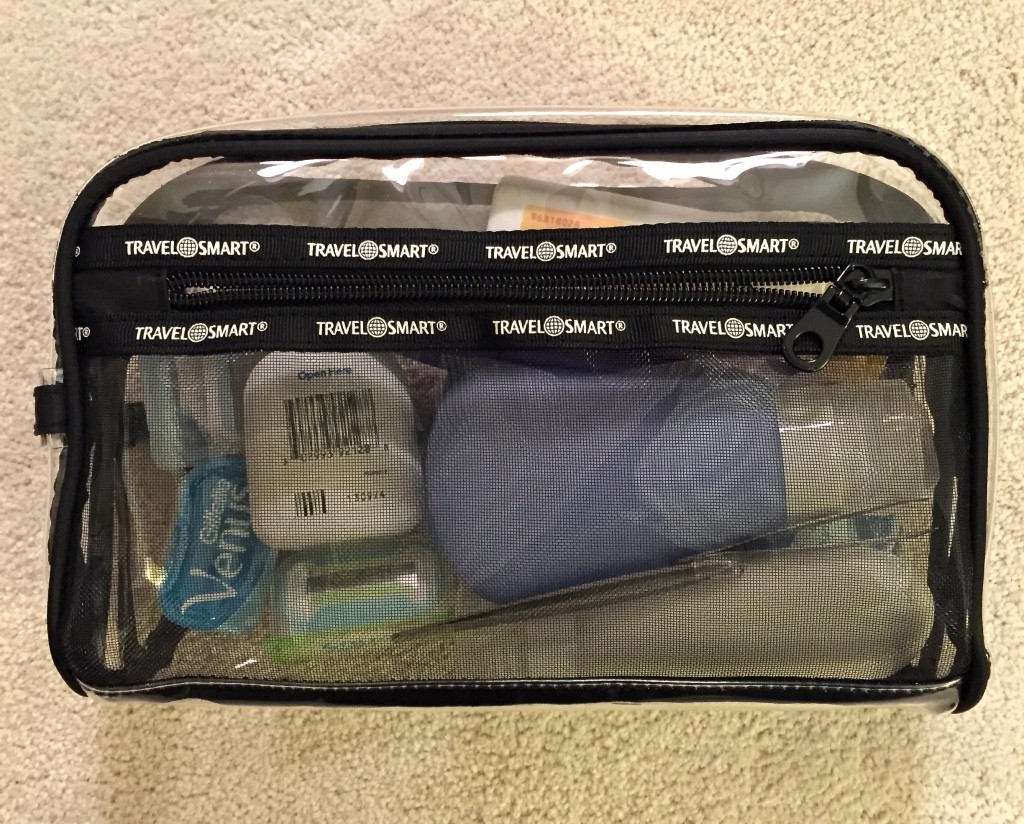 Medical
Basic first-aid supplies

Over-the-counter meds

Anti-malarial pills

Anti-diarrheal pills 

Altitude sickness pills

Hand sanitizer
Travel Accessories
Sunglasses

Baseball cap

Collapsible backpack

Headlamp

Sleep liner

Quick-dry towel

Water bottle

Earplugs

Backpack rain cover

Locks

Plastic bags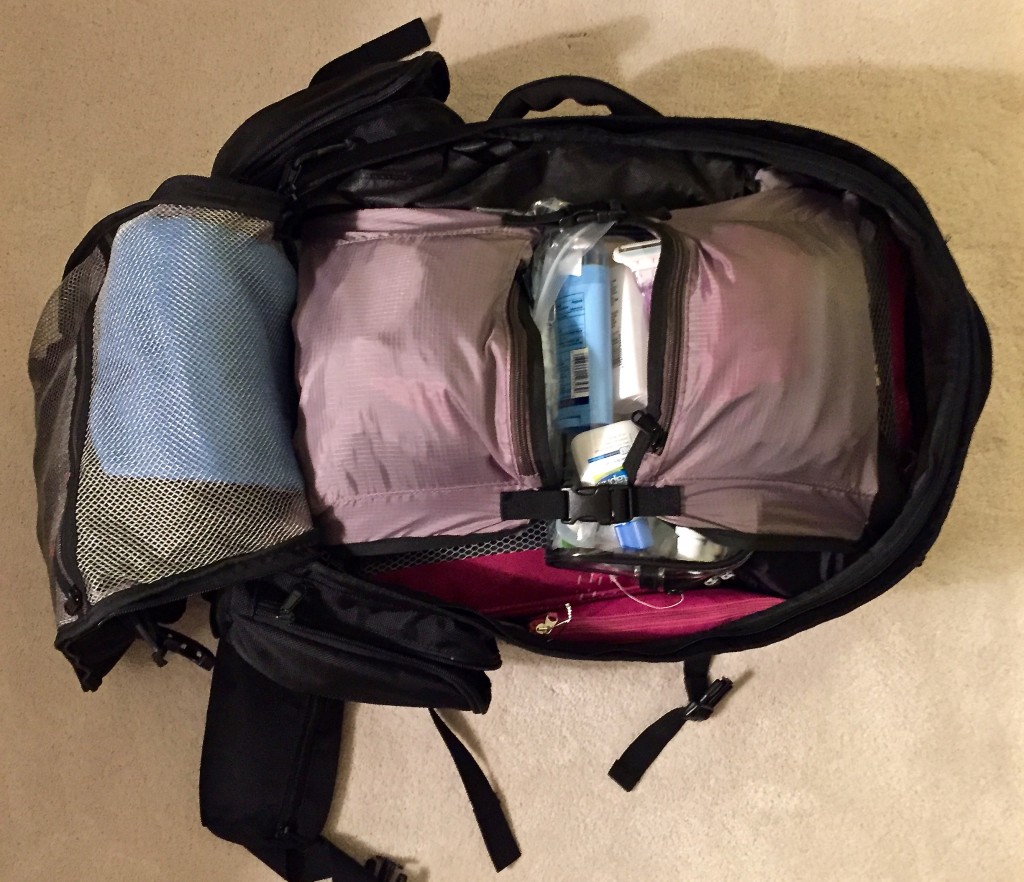 Two caveats: I am planning to meet my parents in the Philippines in May, and they will bring me some supplemental things (like more contacts). I also didn't include 100% everything like our passports, wallets, and other essential items like that.
But otherwise, that's it! We'll see soon how well this serves me.